How to Organize Your Bathroom without Nailing the Walls?
Is your bathroom a constant source of frustration due to its disorganized mess? Fear not! With our expert tips and tricks on how to organize your bathroom, you can transform it into a beautifully arranged and efficient space that will make your daily routines a breeze. How to organize your bathroom is no longer a mystery, as "ONENICE" provides you with the best methods to tackle the chaos and clutter. Let our expertise guide you in achieving a bathroom that is not only stylish but also functionally optimized, with our high-quality "wall-mounted hooks" and "reusable movable traceless hanging hooks" that will help you keep your belongings in order and within easy reach. So, say goodbye to the mess and embrace the wonders of how to organize your bathroom like a pro!
How to Organize Your Bathroom – 5 Best Storage Tips
Storage Tip 1: Put those hooks to work organizing your toiletries and accessories. Hang your toothbrush, toothpaste, and razor by using small hooks – no more jumbled mess on your bathroom countertop!
Storage Tip 2: Jazz up your bathroom with a towel display using traceless hanging hooks. Arrange them in a row or a funky pattern on the wall to add a decorative touch while keeping your towels neatly organized and at your fingertips.
Storage Tip 3: No more tripping over shampoo bottles! Hang a few traceless hooks inside your shower to keep loofahs, shower caps, and other bathing essentials within reach. Plus, they'll dry properly, reducing the chances of mold or mildew. With the convenient shower gel holder hooks, you can neatly store your favorite shower gels and body washes right at your fingertips, making your bathing experience even more enjoyable and hassle-free.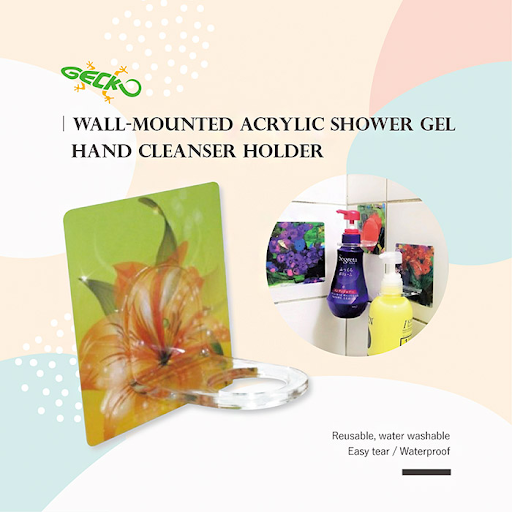 Storage Tip 4: Install traceless hanging hooks on the wall in your bathroom or dressing area to hang hair ties and hairpins on the hooks. This way, you can easily find the hair accessories you need without having them scattered in a messy drawer.
Storage Tip 5: Utilize a hair dryer holder! With a dedicated hair dryer holder, you can conveniently store your hair dryer in a designated spot, ensuring it's always within reach when needed. By using a wall mounted hair dryer holder, you not only save valuable countertop space but also add a touch of organization and elegance to your bathroom decor.
How to Organize Your Bathroom by Installing Wall-Mounted Hooks?
Our reusable movable hook can be used on any smooth wall surface. Say goodbye to countertop chaos! Install ONENICE hanging hooks on your bathroom walls and reclaim that valuable space.
Step 1: Please clean the installed surface and keep it dry.
Step 2: Tear off the protective paper/film on the back of the hook, and then press the hook on the plain surface.
Step 3: Please push hard on the hook surface, and make the internal air completely ruled out to ensure the film and the wall pasted closely.